(S03E014) Previous Episode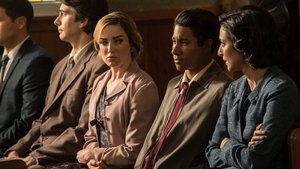 Aired On 2018-03-12
When the Legends learn that a mysterious tragedy destroyed Memphis in 1954, thus eradicating the birthplace of rock and roll, they embark on their most important mission - to save music. Nate is excited to show Amaya why music is important to him and he is surprised it leads to a rock legend as well as the sixth and final totem, the Death Totem. Meanwhile, Zari helps their newest member try to adjust to the team.
Next Episode (S03E015)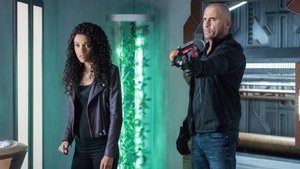 Airs On 2018-03-19
When Mallus' power over Sara resurfaces, she unwittingly becomes the bearer of one of the Totems. Rory must conquer his dark side in order to wield his own Totem power to help save the crew. Meanwhile, Agent Sharpe notices that something is wrong and recruits someone unorthodox to help.
When heroes alone are not enough ... the world needs legends. Having seen the future, one he will desperately try to prevent from happening, time-traveling rogue Rip Hunter is tasked with assembling a disparate group of both heroes and villains to confront an unstoppable threat — one in which not only is the planet at stake, but all of time itself. Can this ragtag team defeat an immortal threat unlike anything they have ever known?
Writing:
Greg Berlanti
Andrew Kreisberg
Marc Guggenheim
Stars: